The Brit'Annie Art Experience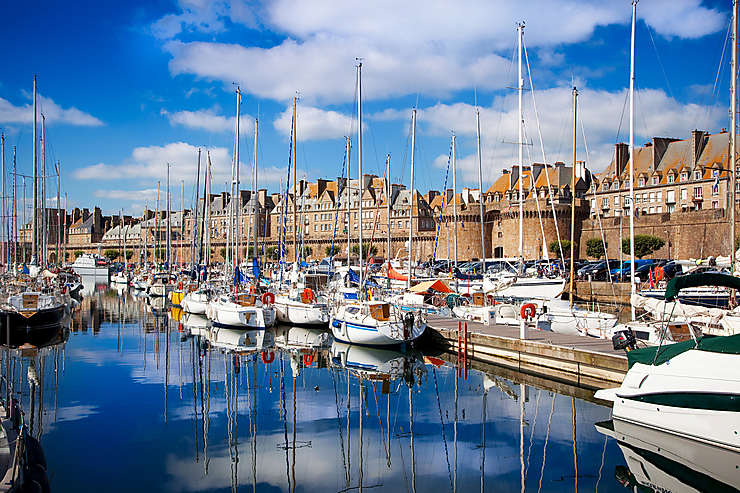 Welcome fellow artists and travelers!
Let me tell you all about our all-inclusive Art Experience in Brittany with the incredible instructor Annie Strack and Sennelier Artistic Director Yves-Marie Salanson. My name is Mathieu Brousses and you will be our special guests as I take care of everything to guide you through our painting workshop in Brittany, a unique experience.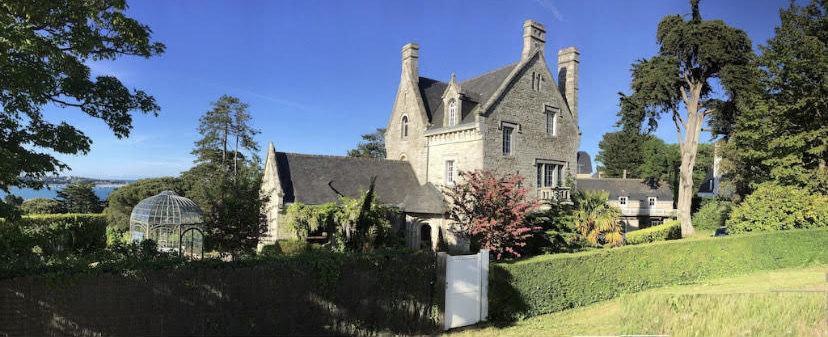 First thing first! Here is a picture of your home away from home for 10 days and 9 nights, a gorgeous 19th century french mansion in Saint Cast le Guildo. It's by the ocean, with a divine garden, A FEW STEP FROM THE BEACH! It is decorated with perfect taste and equipped with all modern conveniences. 6 bedrooms – 4 bathrooms – a gigantic living room and a kitchen to dream of.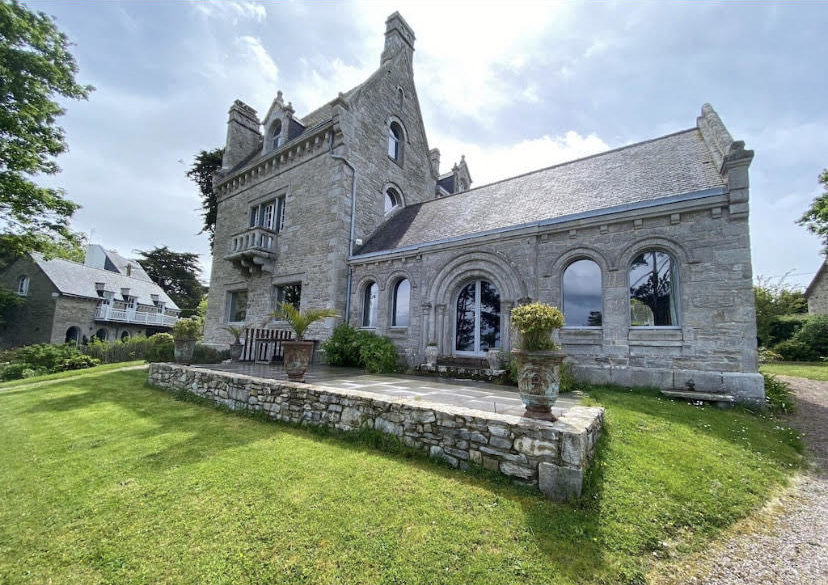 Is it a movie set ? It could be ! For now, it is our home for 10 days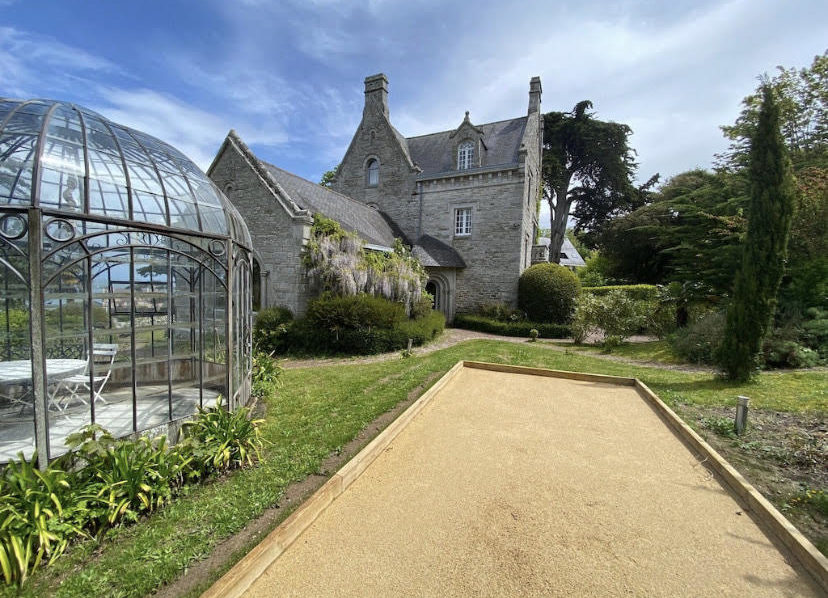 Every angle is a painting waiting for you !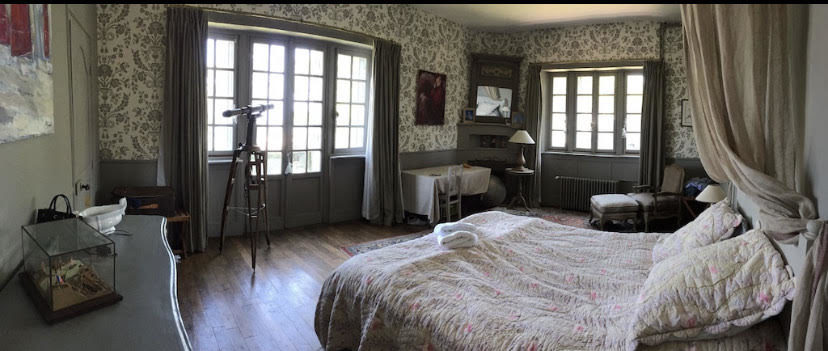 What about this room?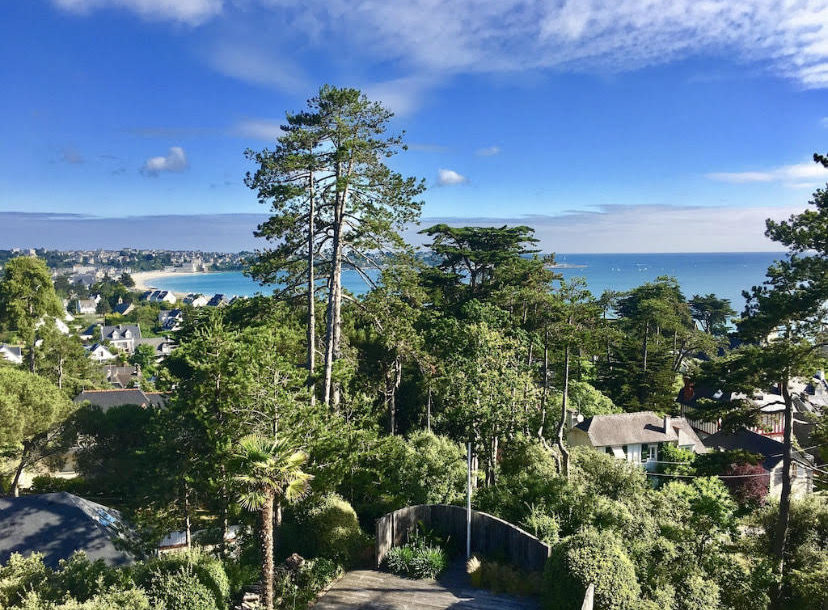 And the view from the balconies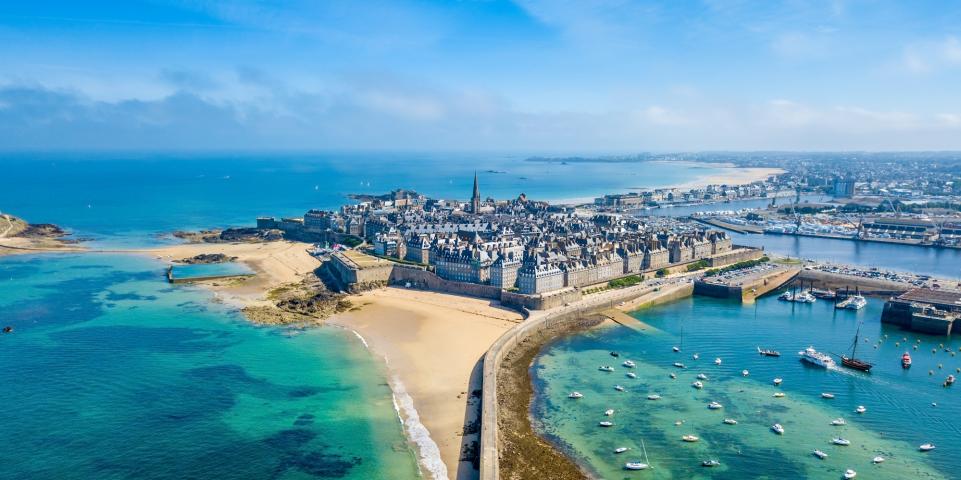 Saint Jacut de la mer is close to Saint-Malo, this incredible walled city is floating between the ocean and the sky. Once a pirates' and corsairs heaven, it's nowadays nothing but quiet and beautiful with cobbled streets, castle, ramparts, beaches and forts.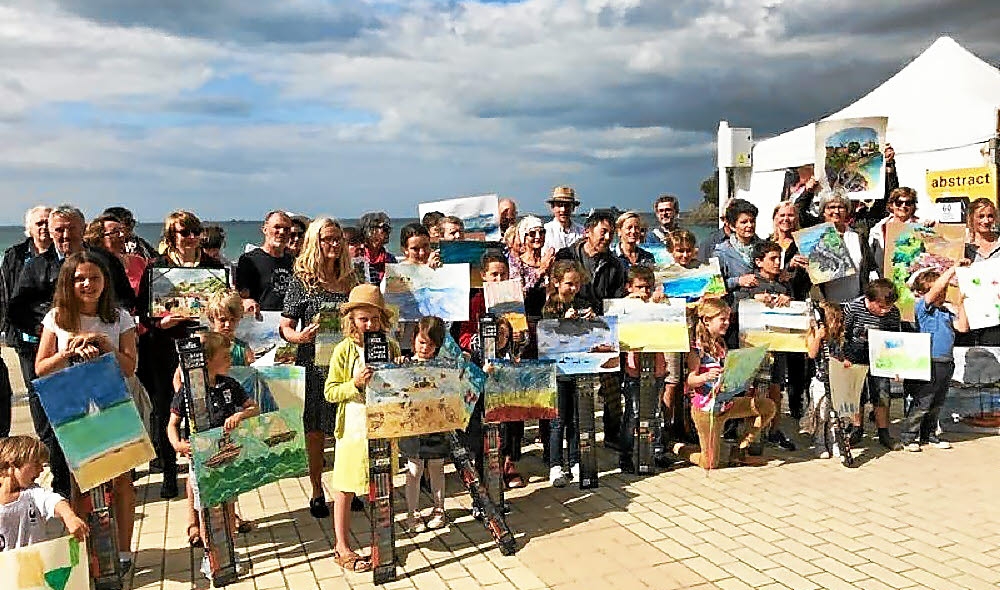 Every year, Yves-Marie Salanson, the Sennelier Artistic Director organizes with the City: « Dinard en couleurs » a plein air painting festival in a very family friendly atmosphere. We will be guests of honor this year, Sunday June 14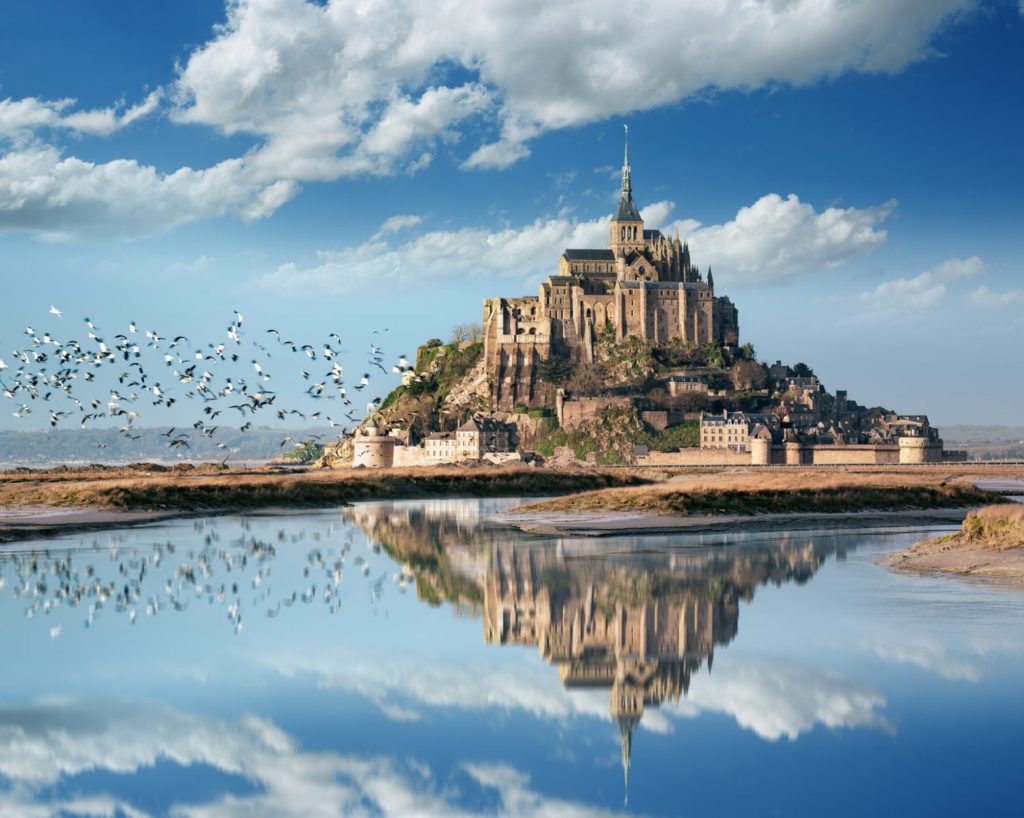 During 10 days we will enjoy the beauty of Brittany, including the Mont Saint Michel, one of the « Wonder of the Western World ». A magnificent abbey and a medieval village in the heart of an immense bay invaded by the highest tides in Europe.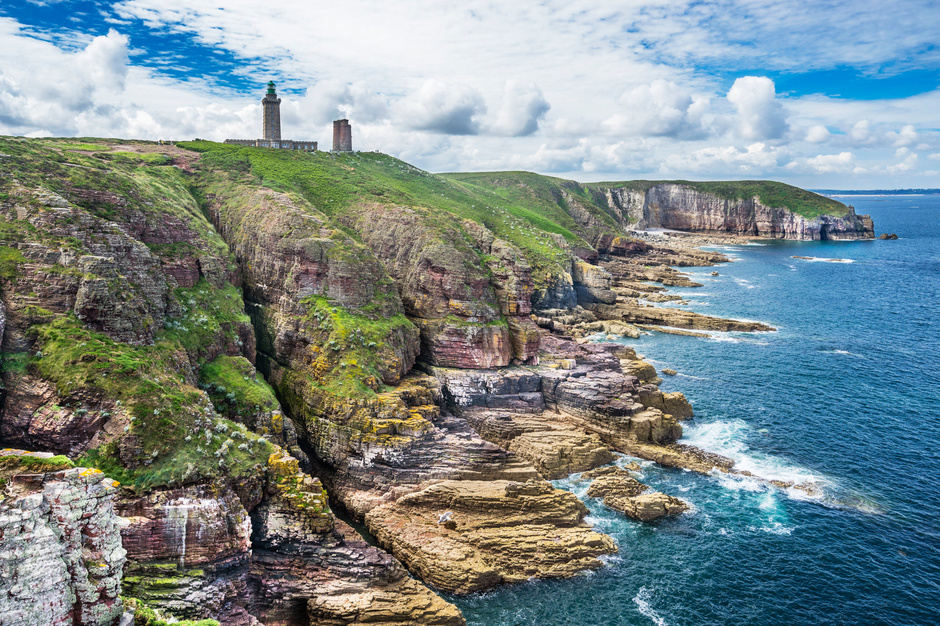 Nature has no challenger when it comes to beauty. This lighthouse is at Cap Fréhel, its pink sandstone cliffs, green hills and blue ocean make for a sublime palette.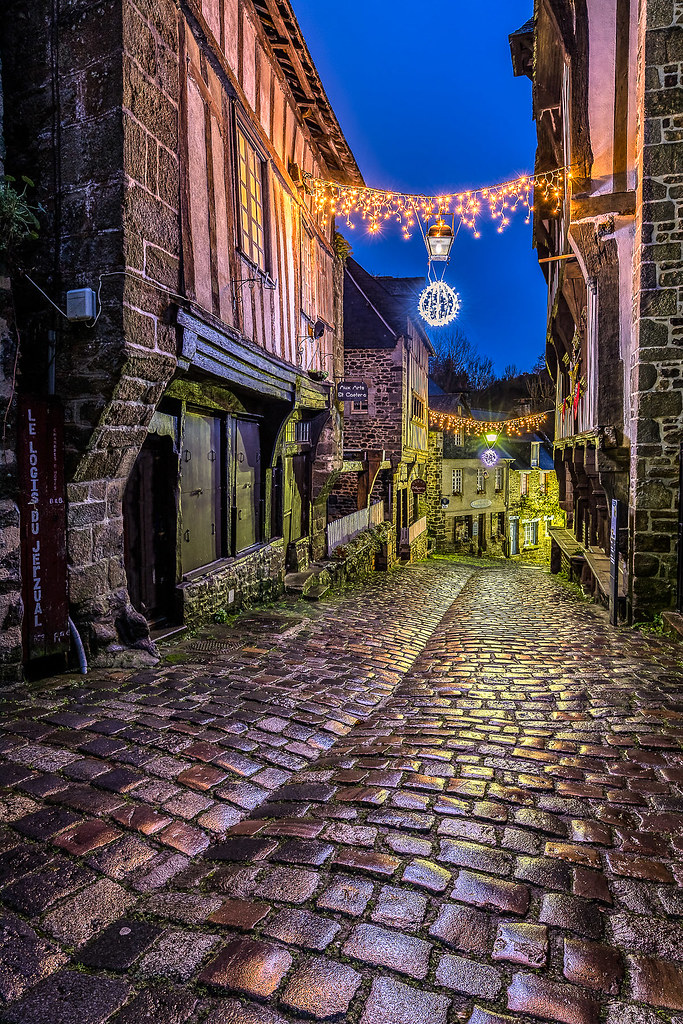 The old streets of Dinan. If you follow the Rance River from Dinard, you reach the town of Dinan. A medieval village with fortified walls and the river meandering in the middle.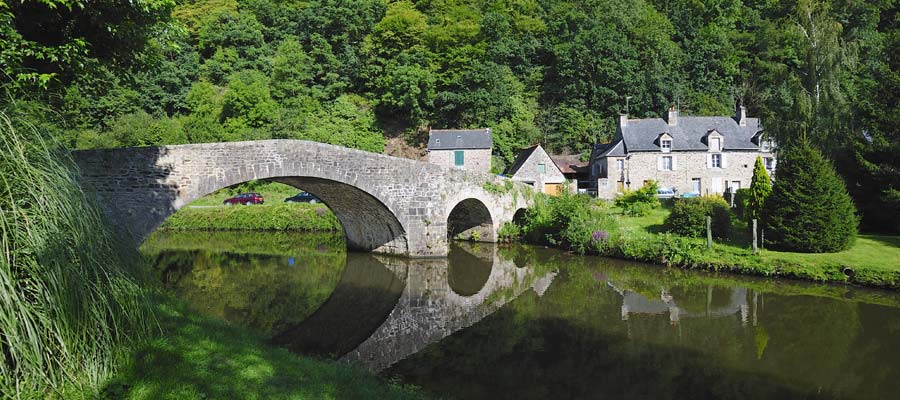 On the banks of the Rance River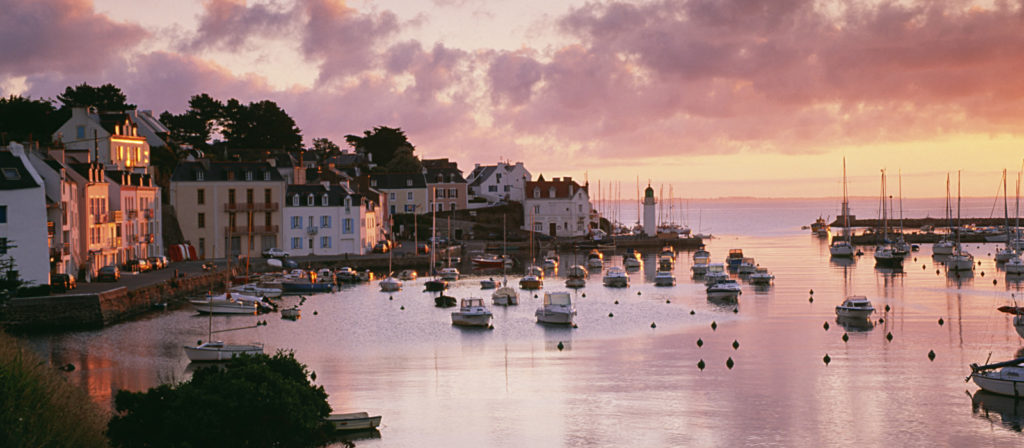 All along the coasts of Brittany, little villages and marinas are just waiting for us and our easels.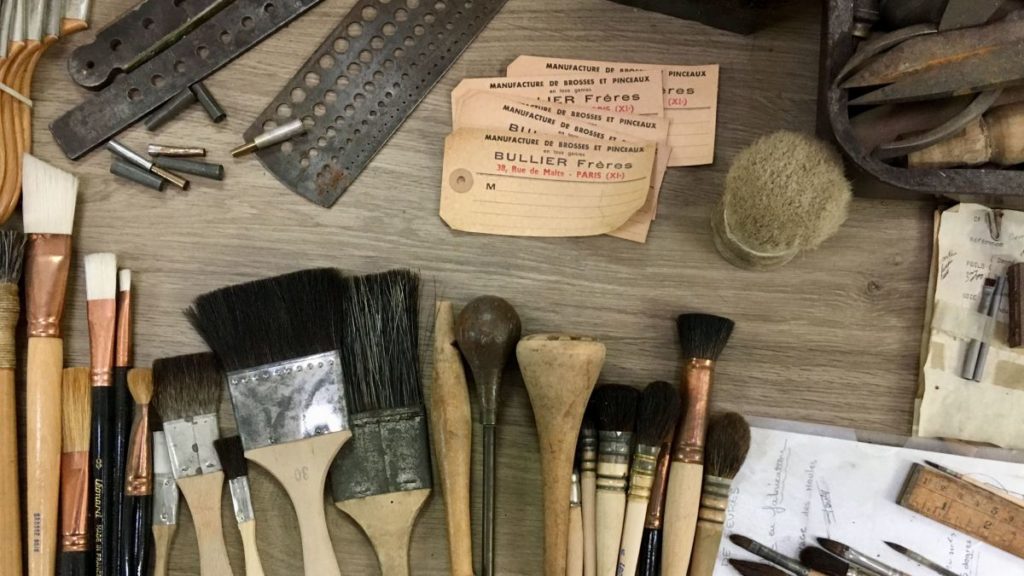 A special treat for us only: Yves-Marie will guide us through the famous Raphael brushes factory and the Sennelier colors factory in Saint-Brieuc.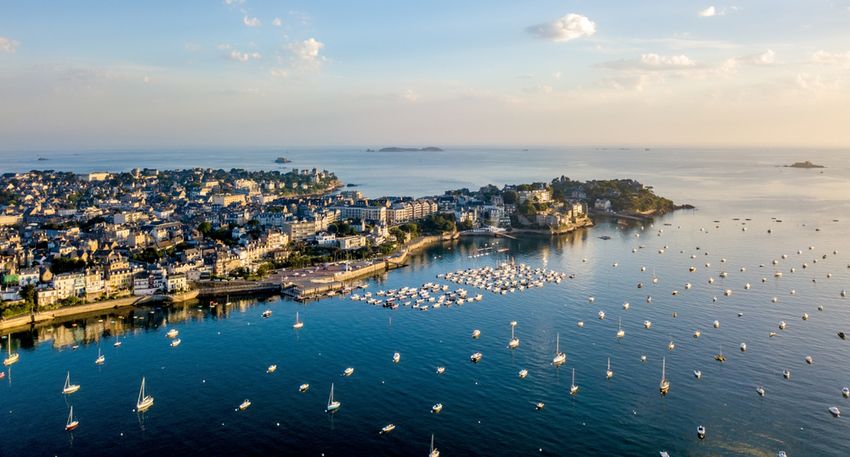 Here is another view of the magnificent Dinard. If you squint hard enough you can spot our house!
I cordially invite you to check Annie Strack blogspot for more info on the trip, her art, her knowledge and her teachings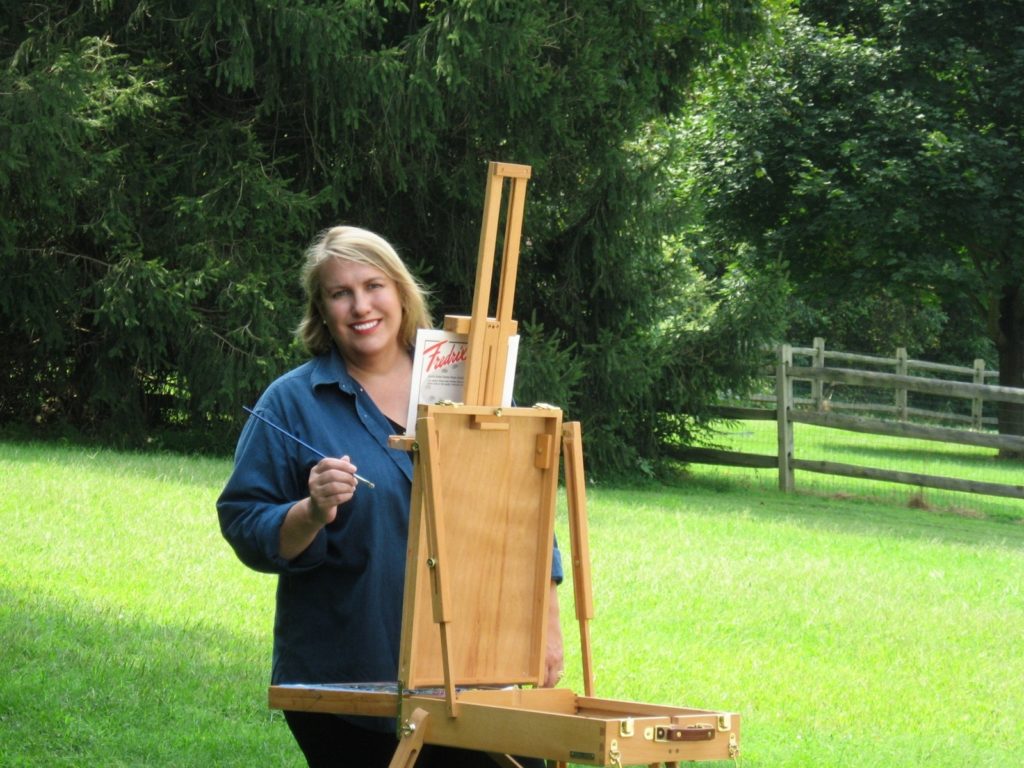 https://anniestrack.blogspot.com/2019/07/brittany-france.html
What is the Provence Art Experience?
A thoughtfully tailored adventure for a small group of passionate artists led by an attentive considerate guide-interpret-driver-friend through the beautiful and secret Provence.
One of my artist participant (whom I today call my friend) once told me
"You literally hand-carried us through Provence!"
The sentence stuck with me ever since.
Participants of Provence Art Experience painting workshops tell me I am a provider, a caretaker.
There is no secret about it. I love to meet people, I love to share with them the Provence I know and cherish.
I love to make sure everyone is comfortable.
Is your folding chair ok? Do you have enough shade? Would you like a bottle of water? Would you like some more wine?! Our mini-van is a bit high to step in? Let me put this little stool here!
A Provence Art Experience is nothing like a crowded tour bus.
Nobody will impatiently tap their wrist-watch to tell you to hurry and run because the bus is leaving.
You will not be an anonymous number in a crowd of 50 people. You will be my guests.
And – in my book – guests are always of honor.
You will be a part of an all-inclusive tailored private experience with 7 artists maximum and your artist instructor.
I want to keep it this way so we can get to know each other. You get to discover French Culture and "art de vivre" with someone born in Provence – in love with Provence – and eager to share it with you!
Sharing is really the main idea. The meals together are always heartwarming and special moments, breakfasts at the guest house with fresh croissants and anything you might like with it, lunches at small cafés in the most beautiful typical villages or gourmet dinners with our talented and friendly chef at the guest house or in a delicious restaurant.
We will discover the treasures of Provence, in the footsteps of Vincent Van Gogh and Paul Cezanne. On the small meandering back roads of this enchanting country we will visit old, typical villages and just enjoy the lights, colors and atmospheres.
I also make sure you get the rest you need because 9 days of immersion can be intense!
You will have your alone time to replenish your energy so you get to do and see more.
Ultimately the most appropriate persons to talk about the Provence Art Experience are the artists who experienced it:
You can read their enthusiasms and the extremely happy and nice testimonials, reviews and comments they wrote on Facebook:
The Experience is ALL INCLUSIVE
The pricing of our painting workshops – as you can easily compare with other offers – is more than reasonable for an all-inclusive private tailored journey in Provence.
We aim to offer you a memorable journey you will remember dearly – a unique artistic, cultural, gastronomic and immersive experience.
Your Provence Art Experience includes:
-your lodging in one of the carefully chosen beautiful guest houses we work with in Arles (check the itineraries)
-All your meals with beverages: breakfasts, lunches and gourmet dinners by our chef or in local restaurants!
-All airport transfers as well as everyday local transportation,
-The organization of the plein-air sessions and lessons by the artist instructor,
-The outdoor activities,
-The wine tastings,
-The tickets for the latest events, art museums and must-sees on the itinerary
-My 24/7 attentive and considerate presence as your host, driver, interpret, guide and provider of all you might need!
It does not include:
-The airfare tickets
-Your travel and airfare ticket insurances
Due to the variability in the dollar/euro exchange rate in the past years and to secure the higher level of services we are proud to offer for your Provence Art Experience – we now base the price on the Euro.
Our main goal is to offer the same level of service and quality for the lodging, the meals, the transportation, the tickets for the must-sees and everything else we pay in Euros here in France.
---
To secure your spot, please fill and send us this following application form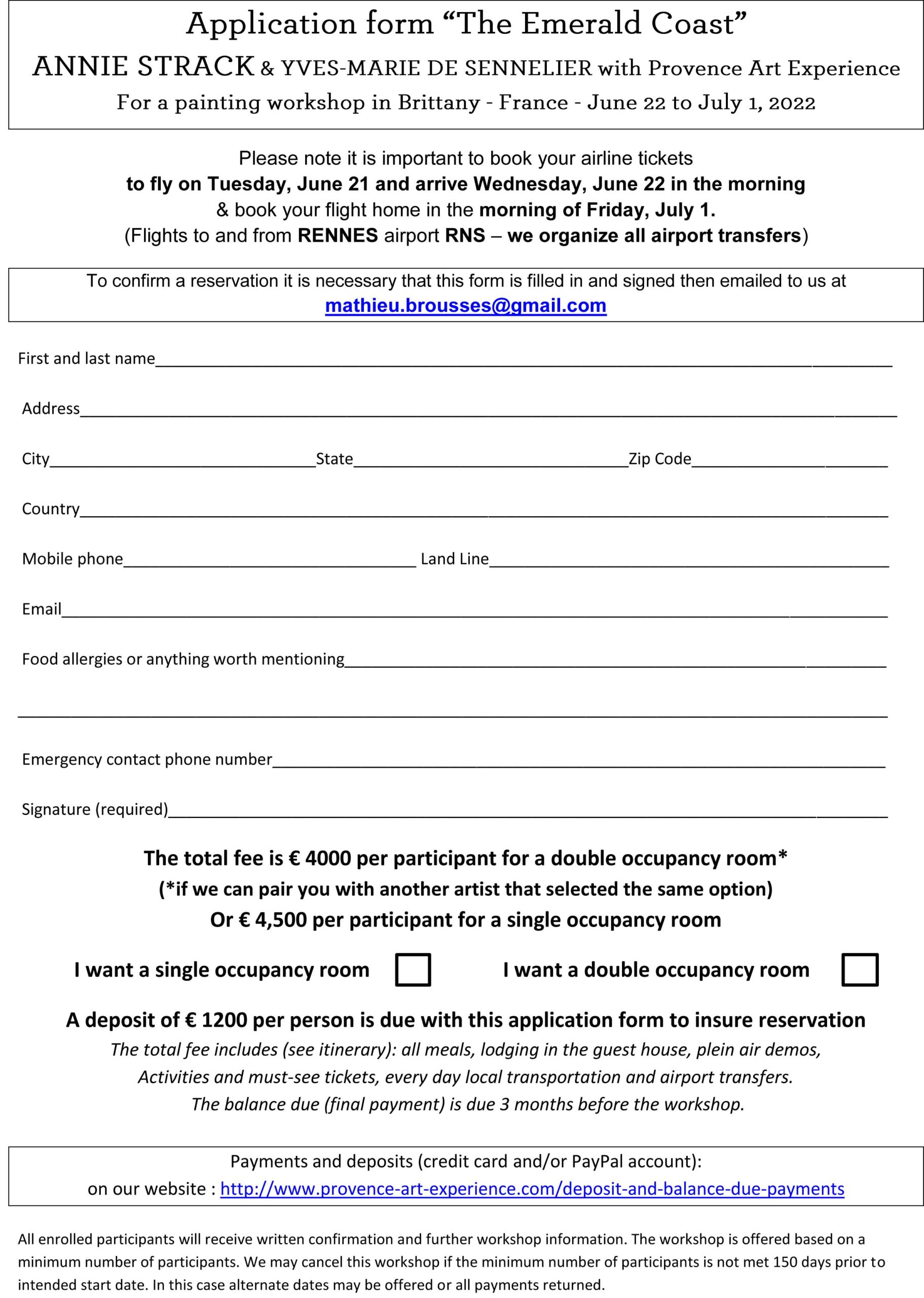 I can send you a version at your email address or
you can download this one here, fill it and send it to mathieu.brousses@gmail.com
To pay your deposit, you can follow this link to our PayPal secured payment page.