Discover the world famous Loire Valley!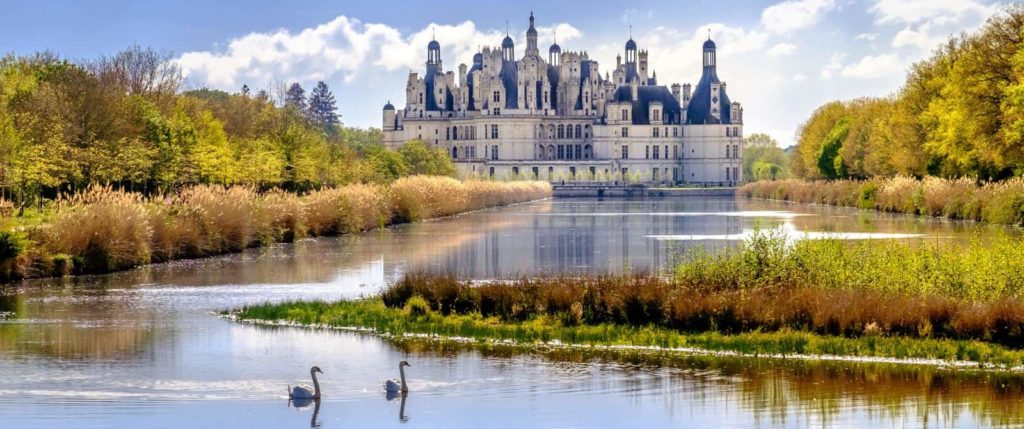 Welcome fellow artists and travelers!
Holly and I would like you to be our special guests for a unique Art Experience in the most beautiful region of France: The Loire Valley, its world famous castles, the magnificent river Loire, the gorgeous villages, the food, the wine and good friends!
My name is Mathieu Brousses, I have been hosting Art excursions & Painting Workshops in Provence and all over France for the past 7 years, let me tell you all about our all-inclusive Art Experience with the talented artist, gallery manager and close friend Holly Tilley.
It is very special to me to be hosting a 3rd workshop with Holly as she was part of my first ever painting workshop as a host 7 years ago!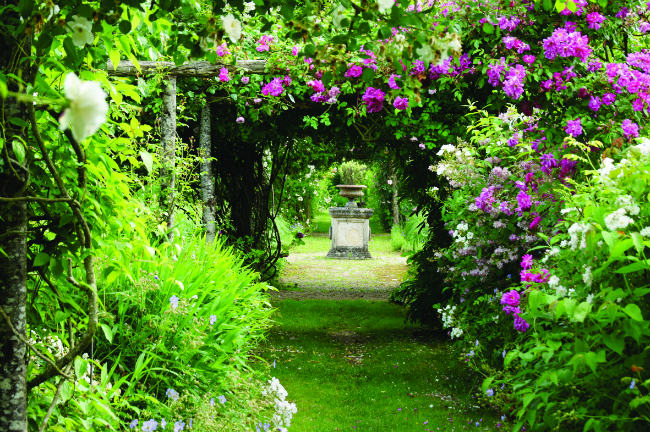 The Loire Valley is the region around the Loire River's middle stretch in Central France. Comprising about 800 km2, this is the biggest area in France ever to be included in UNESCO's World Heritage list.
It is one of the most beautiful destinations in France, a delicate blend of nature, history, and French elegant art-de-vivre. Here, you can enjoy vibrant medieval towns, magical meandering rivers, fairytale castles, stunning gardens, delicious food, and some of France's best wines.
I am currently in the process of booking your home-away-from-home in the Valley for 10 days and 9 nights.
Stay tuned as pictures are coming soon!
Now let me introduce you our itinerary
The following itinerary is subject to change according to the weather, to the calendar of cultural and traditional events, to our specific desire and energy as a group and to the incredible diversity of beauties the Loire Valley has to offer. Please consider the following as a gourmet menu we will choose from!
Amboise – Château of Clos Lucé
Leonardo Da Vinci's last home
« Details make perfection and perfection isn't just a detail. »
Leonardo Da Vinci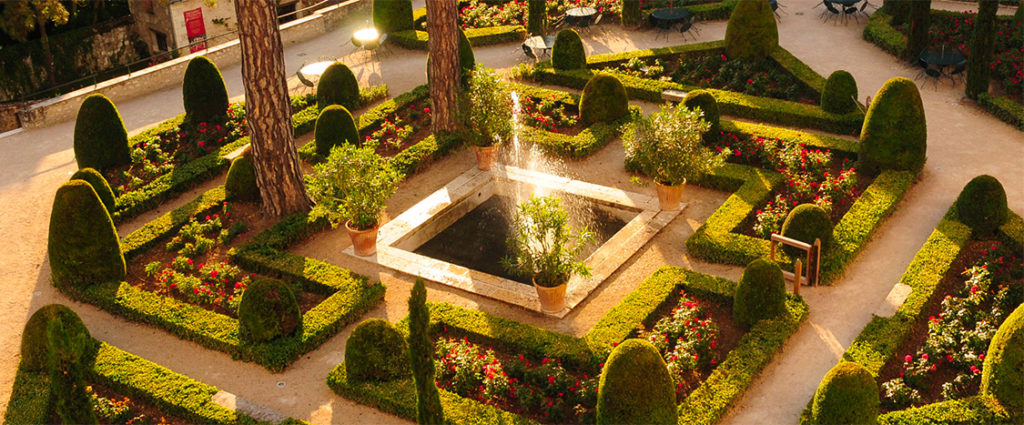 1516: King Francis I, passionate by Leonardo da Vinci's talent, names him " Premier Painter and Engineer and Architect of the King » and offers him the enjoyment of the Château of Clos Lucé located only a few meters away from the Château d'Amboise.

The national archives in Paris own a certificate for payement mentioning the pension from Francis I to Leonardo da Vinci « To Master Lyenard de Vince, Italian painter, the sum of 2000 ecussoleil, for his pension of two years ».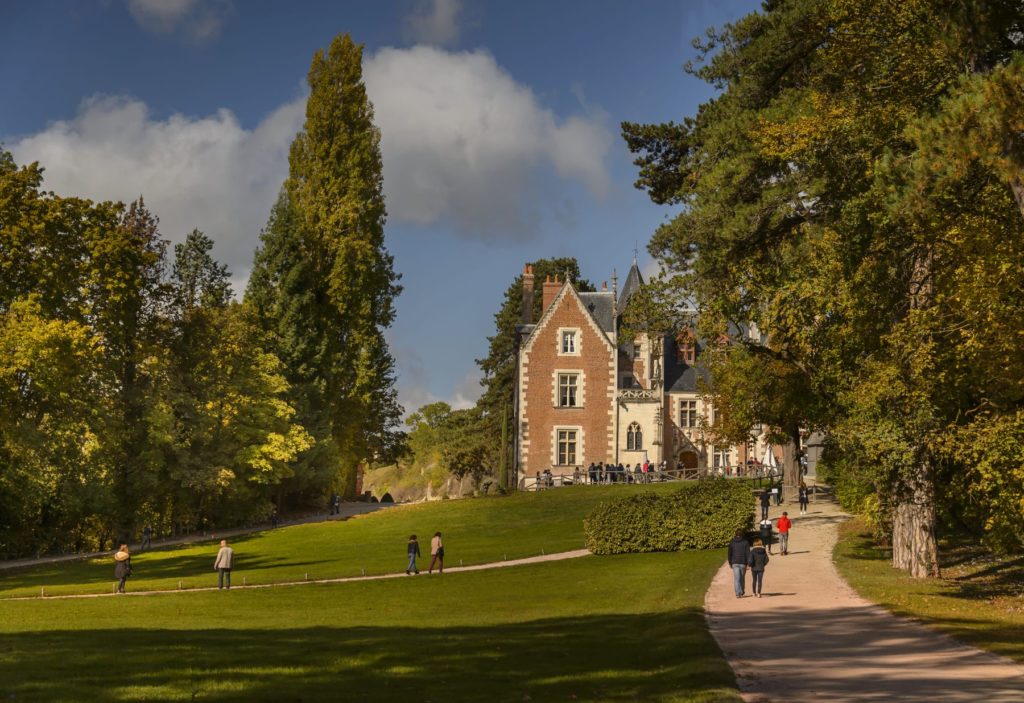 Leonardo spends the last three years of his life at the Château of Clos Lucé and works on several projects for the king of France, surrounded by his students.
An underground passage between the two castles allows both men to meet frequently. Today, only the first meters are still visible.
The Italian Master passes away on May the 2nd 1519 in his room at the Château du Clos Lucé.
Château de Chenonceau – The Ladies Castle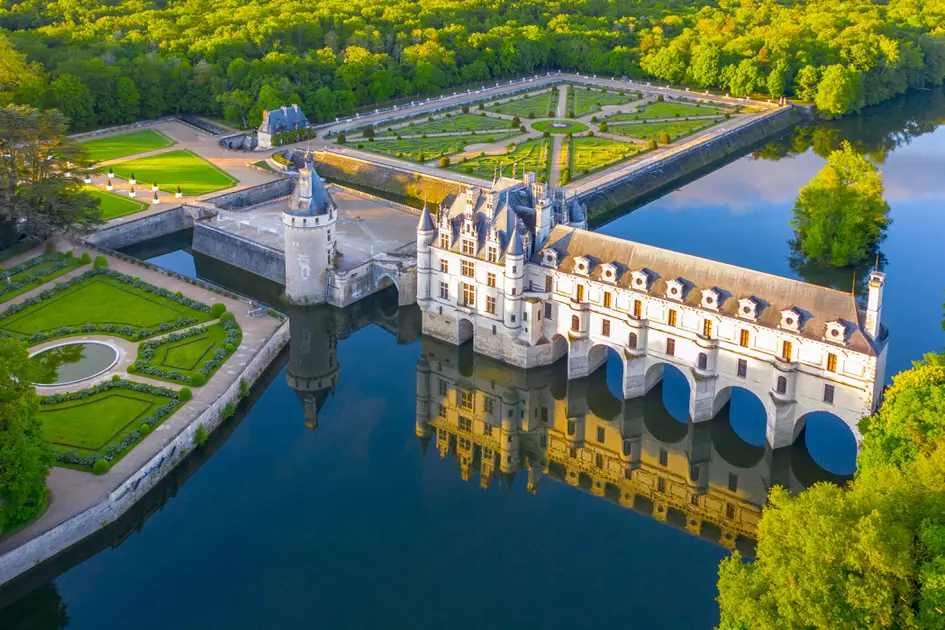 Chenonceau earned its beautiful nickname because some great women influenced the architecture and development of the Chateau over the years.
Standing proudly on the shores of River Cher, this castle and bridge were the only one for miles that could get one across to the other side.
Diane de Poitiers, Henri II mistress, contributed to the castle by adding the bridge over River Cher as well as the gardens.
This "floating" parterre (12,000 m2), many of which were created in the Renaissance and of which Chenonceau is one of the finest examples, required a considerable investment at its conception. Its structure remains unchanged since its creation by Diane de Poitiers, however its current layout is by Achille Duchêne (1866-1947).
The International Garden Festival of Chaumont-sur-Loire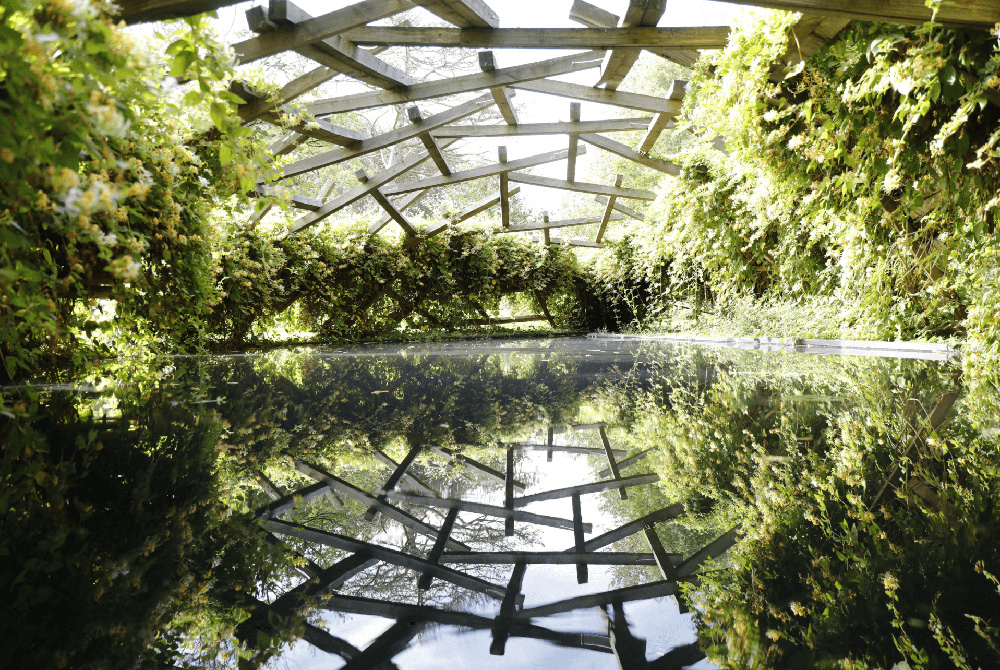 The International Garden Festival has been providing a unique panorama of landscape design all over the world since 1992 (from early April to late November). At the same time a source of ideas and a nursery for talent, the Festival gives an extra boost to the art of gardens and gains the interest of both the public and those in the trade by displaying new flower arrangements, new materials and new ideas.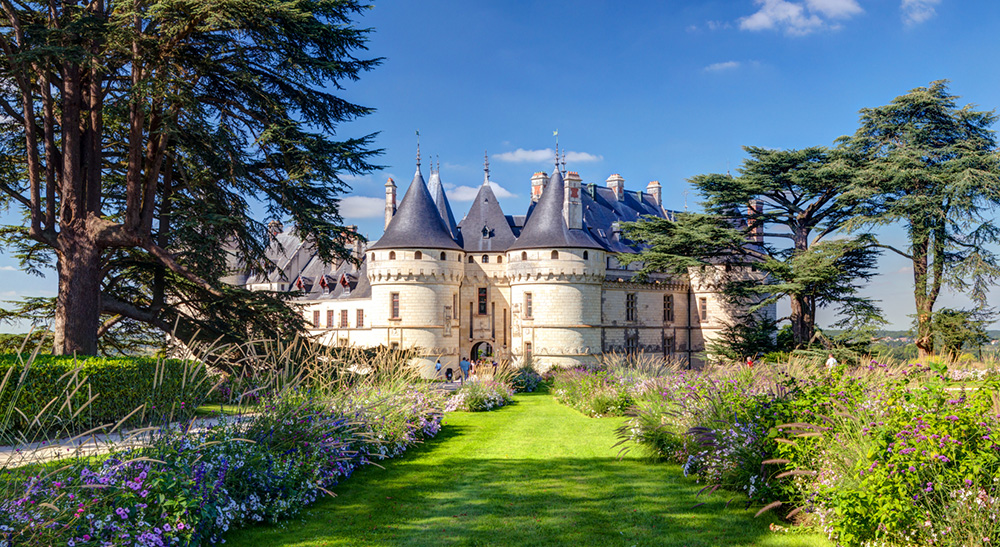 The fortress of Chaumont-sur-Loire was built around the year 1000 to keep watch over the border between the counties of Blois and Anjou.
It was owned by the Amboise family for a good 500 years, and it was Charles II d'Amboise who turned it into an ornamental château in the Renaissance style, with sculpted decoration becoming the major feature of its outer façades.
The famous Guinguettes on the banks of the River Loire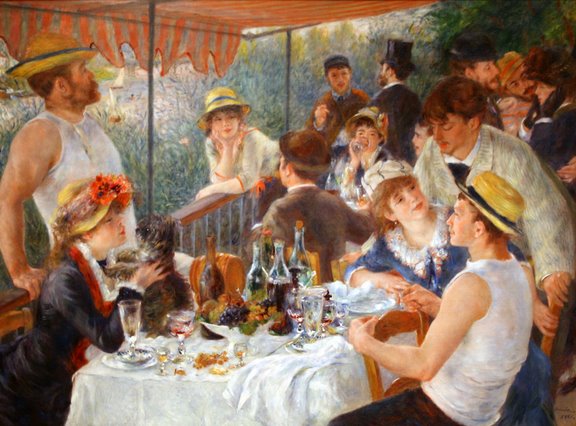 Guinguette, this funny little word originally refers to a popular cabaret restaurant that developed at the end of the 19th century in the Paris region and all over France. Often located on the banks of a river, they were both a place to relax and have fun.
Luncheon of the Boating Party Le Déjeuner des canotiers – 1881
A painting by French impressionist Pierre-Auguste Renoir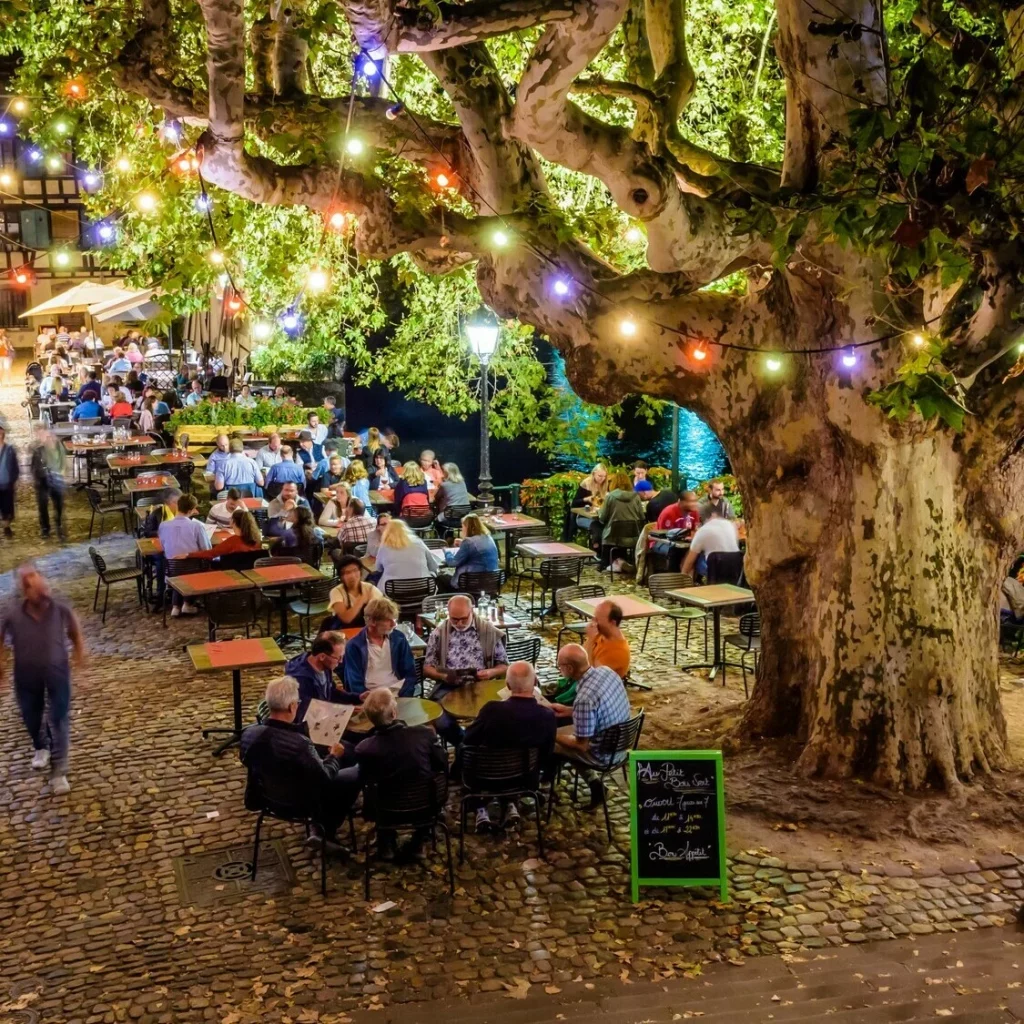 What's special about it? The spontaneity of the concept… an outdoor bar, a few chairs, tables and lanterns for lighting. An ephemeral and basic installation, on a country and authentic theme.
It can offer theatre, dance, concerts, open-air cinema, shows and conferences. In addition to its incredible atmosphere, this new generation of music hall is environmentally friendly!
Customers are charmed by the friendly and lively atmosphere of these very successful guinguettes. You can find grills and dishes of the day for lunch, tapas snacks and aperitifs for the evening, topped off with a cocktail or a nice beer.
Tours – the gateway city of the Loire Valley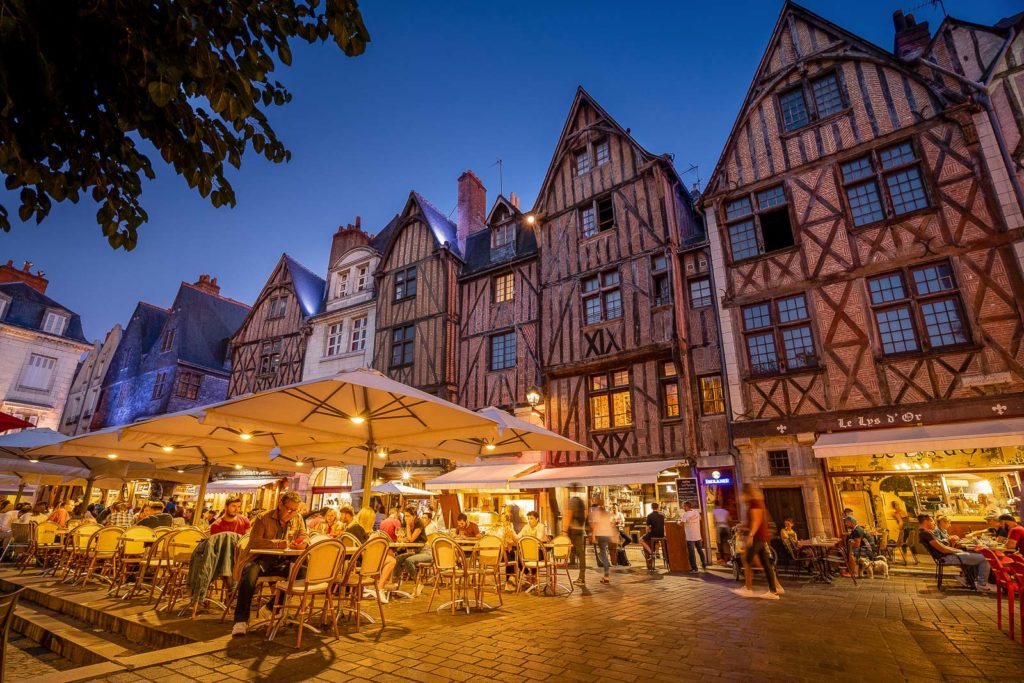 Tours is the great capital of the Loire Valley, a Unesco world heritage site, but it is far more than just a gateway to the Loire Chateaux. Indeed, Tours delights in being charming, beautiful, vibrant and lively. Tours is a pretty stopping point during a couple of days in the middle of the Loire Valley Chateaux. Tour its historic quarters with their half-timbered houses, the bustling Place Plumereau and Saint-Gatien Cathedral, as well as the new Olivier Debré Contemporary Art Centre.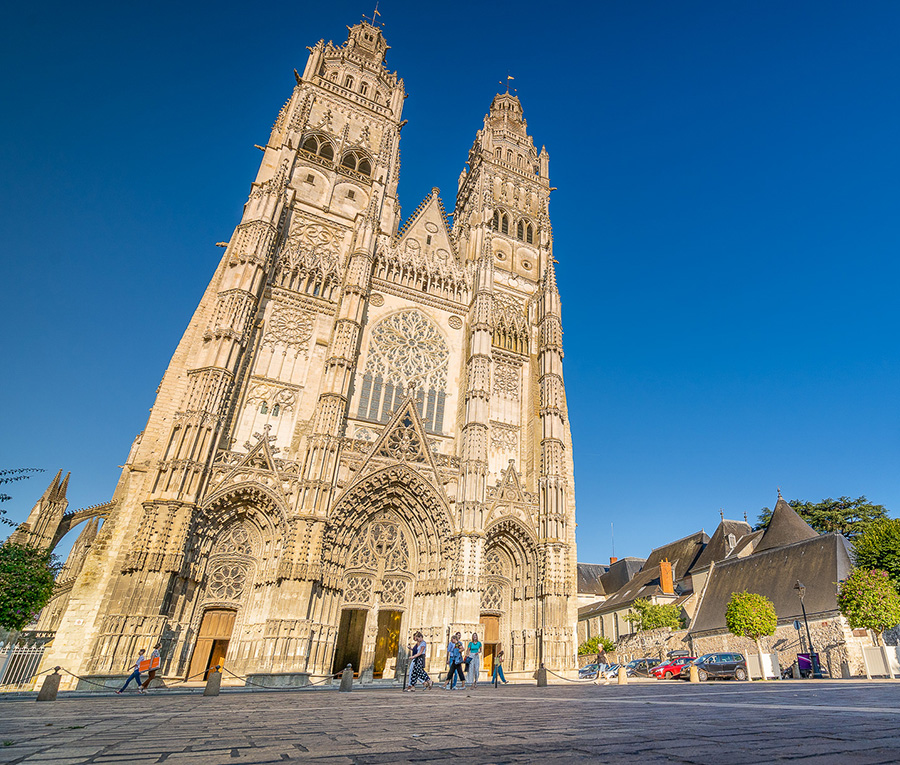 A true masterpiece of Gothic art, the Saint-Gatien cathedral sits in the heart of old downtown Tours, in Indre-et-Loire. Today listed building, it was built between the thirteenth and sixteenth century on the remains of an ancient Gallo-Roman city. Under royal patronage, the building has seen all the kings of France since Louis VII become canons of honor, showing its importance in the kingdom.
The Loire Valley – so many beautiful villages
What about a small boat trip on the River Loire?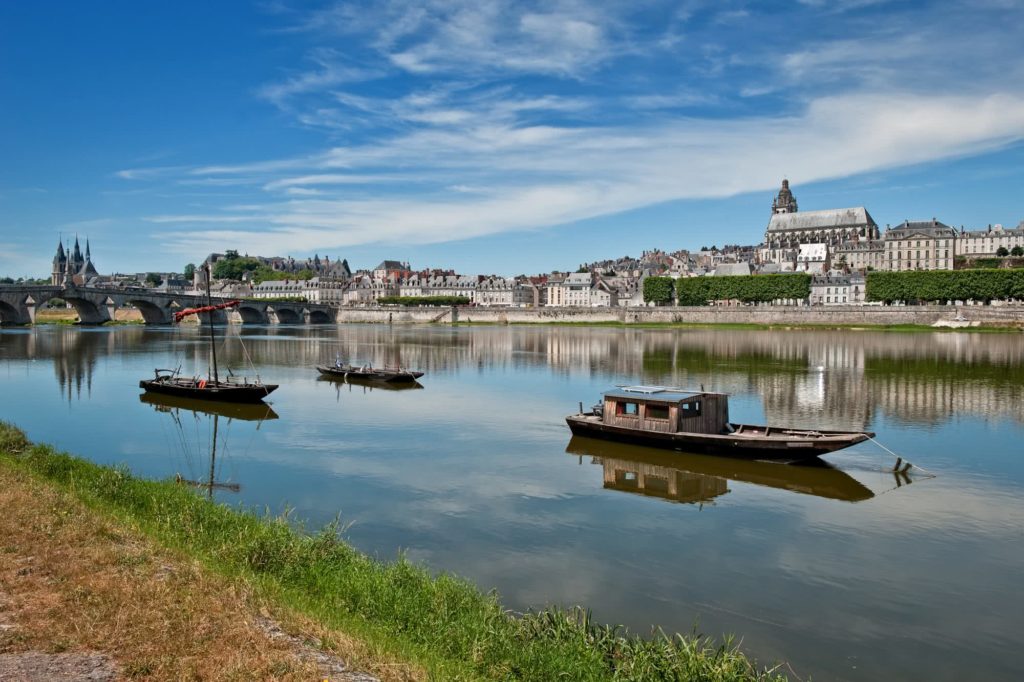 We will take to the water with a nature guide on the last 'wild' river in Europe! For a half-day or a day, these trips offer a different take on the Loire. Time to set our easels!
And a French tour wouldn't be complete without some wine!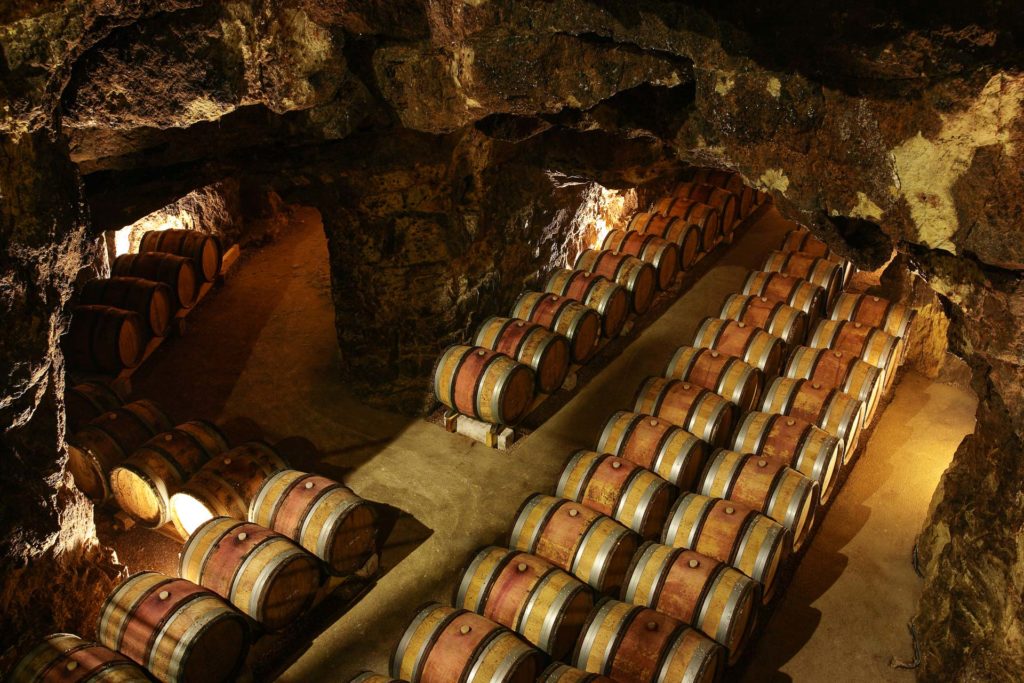 Loire Valley wine and its vineyard are an essential part of Touraine's identity. Vouvray, Chinon, Bourgueil, Montlouis-sur-Loire… the vine stocks stand in their straight line on the hillsides and benefit from the mild climate. Above them can often be seen a few hot-air balloons floating by. They're not speeding by either… they're just being carried along by the wind.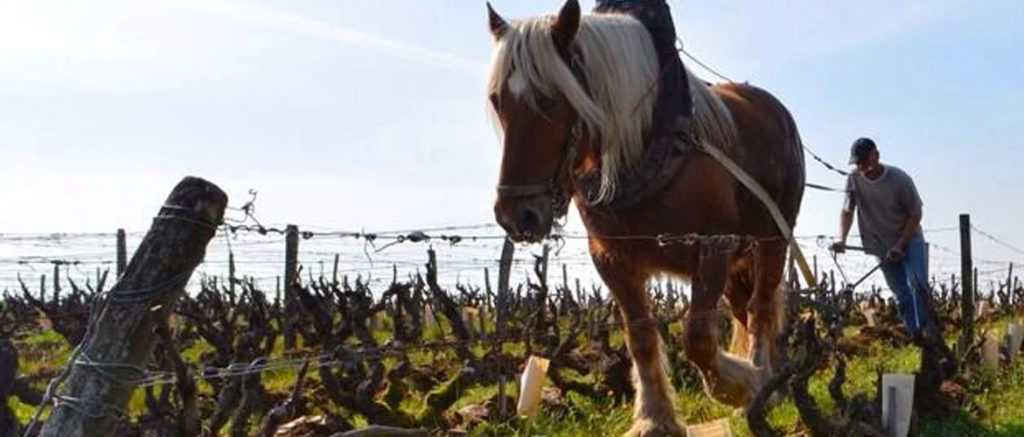 Vouvray ("voo-vray") is a white wine made with Chenin Blanc grapes that grow along the banks of the Loire River in the Touraine district of France. Wines range in style from dry to sweet, and still to sparkling, each with its own distinct character. Regardless of style, Vouvray is loved for its delicate floral aromas and boisterous taste.
---
Please meet your art instructor: Holly Tilley
Discover the art of Holly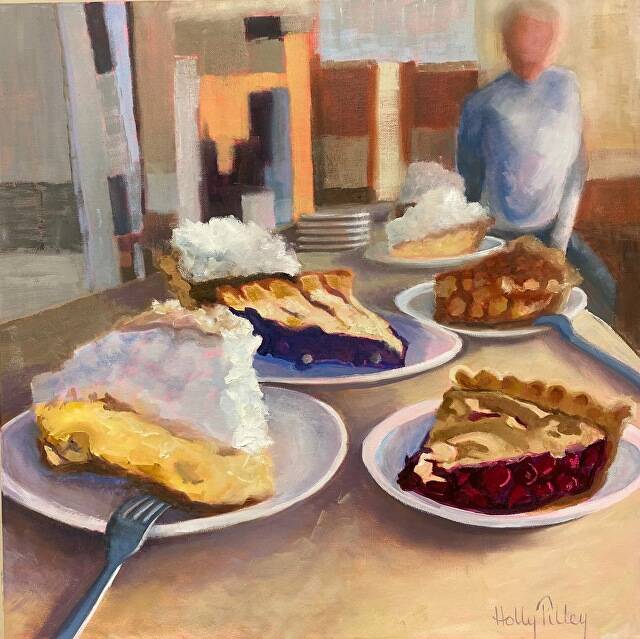 A bit about Holly
Tilley was born in Ft. Worth, Texas but has lived and worked in Arkansas most of her life. She loves being outdoors and this is reflected in her love of Arkansas landscapes including favorites subjects like Lake Ouachita, old barns and trucks. Another favorite is cows! She paints lots of them.

« I love studying with others – you can continue to learn everyday — the power of observation, studying, and slowly incorporating things you learn into your own style is one of my favorite things about being an artist. » Tilley studied at Civita Castellana, Italy in 2017 and led an art excursion to southern France this spring.

After a long career in marketing and advertising, she is pursuing her artistic passion. Tilley is a partner in the Art Group Gallery. Tilley is also a member of the Arkansas Art Center and the Arkansas League of Artists. She teaches art lessons and loves to get others excited about painting.

She lives in Little Rock and manages the Art Group Gallery at Pleasant Ridge Town Center. She is also a feature artist at Gallery Central in Hot Springs. Holly is married to Jim Tilley and they have two children, Christian and Hannah.
---
A bit about Mathieu
your host, interpreter, guide, driver, jack-of-all-trades french friend!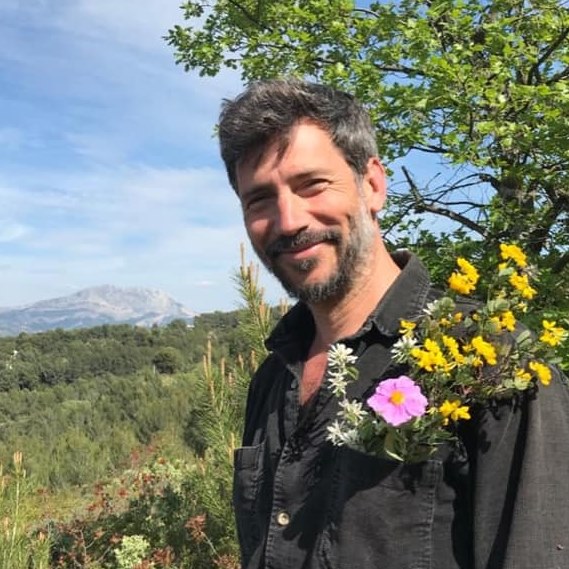 I was born and raised in Arles, Provence. I studied biology and film making. After 10 years in Paris working for the movie industry and television networks I came back to Provence to enjoy life with my wife and son. I renovated and settled in a 200 years old house up in the hills of Aix en Provence. I know Provence and its people like the back of my hand. With Wendy Higbee Carando I co-founded the Provence Art Experience in 2015. Art is part of my everyday life. I will be doing everything so you have a memorable stay: a unique experience!
What I want the Provence Art Experience to be
A thoughtfully tailored adventure for a small group of passionate artists led by an attentive considerate guide-interpret-driver-friend through the beautiful and secret Provence.
One of my artist participant (whom I today call my friend) once told me
"You literally hand-carried us through Provence!" and this artist was Holly!!
The sentence stuck with me ever since.
Participants of Provence Art Experience painting workshops tell me I am a provider, a caretaker.
There is no secret about it. I love to meet people, I love to share with them the Provence I know and cherish.
I love to make sure everyone is comfortable.
Is your folding chair ok? Do you have enough shade? Would you like a bottle of water? Would you like some more wine?! Our mini-van is a bit high to step in? Let me put this little stool here!
A Provence Art Experience is nothing like a crowded tour bus.
Nobody will impatiently tap their wrist-watch to tell you to hurry and run because the bus is leaving.
You will not be an anonymous number in a crowd of 50 people. You will be my guests.
And – in my book – guests are always of honor.
You will be a part of an all-inclusive tailored private experience with 7 artists maximum and your artist instructor.
I want to keep it this way so we can get to know each other. You get to discover French Culture and "art de vivre" with someone born in Provence – in love with Provence – and eager to share it with you!
Sharing is really the main idea. The meals together are always heartwarming and special moments, breakfasts at the guest house with fresh croissants and anything you might like with it, lunches at small cafés in the most beautiful typical villages or gourmet dinners with our talented and friendly chef at the guest house or in a delicious restaurant.
We will discover the treasures of Provence, in the footsteps of Vincent Van Gogh and Paul Cezanne. On the small meandering back roads of this enchanting country we will visit old, typical villages and just enjoy the lights, colors and atmospheres.
I also make sure you get the rest you need because 9 days of immersion can be intense! You will have your alone time to replenish your energy so you get to do and see more.
Provence Art Experience is the way to discover Provence like no where else.

Ultimately the most appropriate persons to talk about the Provence Art Experience are the artists who experienced it:
You can read their enthusiasms and the extremely enthusiastic and sweet reviews they wrote on Facebook, they really are heartwarming for me:
The Experience is ALL INCLUSIVE
The pricing of our painting workshops – as you can easily compare with other offers – is more than reasonable for an all-inclusive private tailored journey in Provence.
We aim to offer you a memorable journey you will remember dearly – a unique artistic, cultural, gastronomic and immersive experience.
Your Provence Art Experience includes:
-your lodging in one of the carefully chosen beautiful guest houses we work with in Arles (check the itineraries)
-All your meals with beverages: breakfasts, lunches and gourmet dinners by our chef or in local restaurants!
-All airport transfers as well as everyday local transportation,
-The organization of the plein-air sessions and lessons by the artist instructor,
-The outdoor activities,
-The wine tastings,
-The tickets for the latest events, art museums and must-sees on the itinerary
-My 24/7 attentive and considerate presence as your host, driver, interpret, guide and provider of all you might need!
It does not include:
-The airfare tickets
-Your travel and airfare ticket insurances
Due to the variability in the dollar/euro exchange rate in the past years and to secure the higher level of services we are proud to offer for your Provence Art Experience – we now base the price on the Euro.
Our main goal is to offer the same level of service and quality for the lodging, the meals, the transportation, the tickets for the must-sees and everything else we pay in Euros here in France.
---
To secure your spot, please fill and send us this following application form as well as our Terms & Conditions documents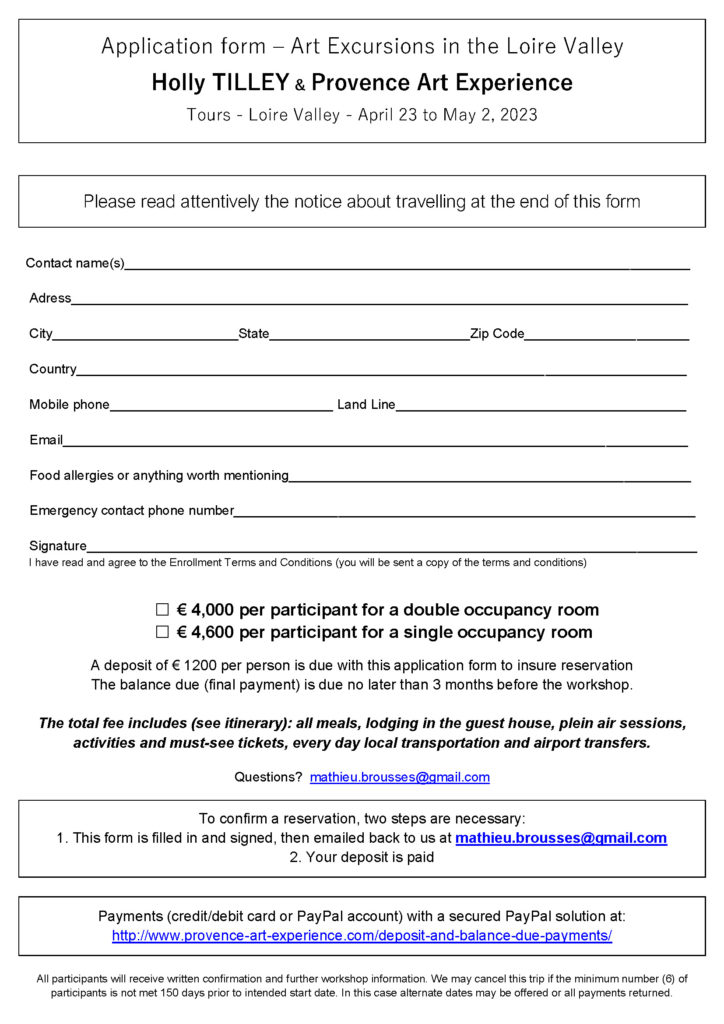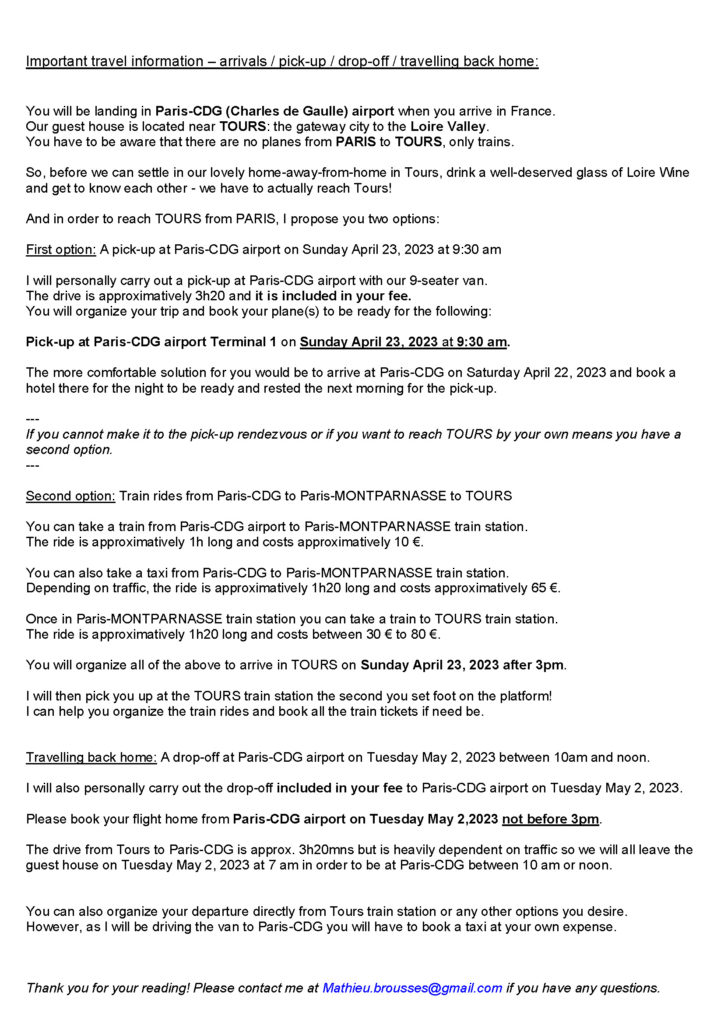 You can also find the PDF version here or I can send you a version at your email address or
you can download this one here, fill it and send it to mathieu.brousses@gmail.com
To pay your deposit with a credit/debit card or a PayPal account, please follow this link to our PayPal payment page
I can also send you via email a PayPal invoice you can also pay with a credit/debit card or a PayPal account.